WELCOME TO HINE DOWNING YOUR PERSONAL SOLICITOR IN FALMOUTH
Get in touch
Large and small businesses may find they have debt problems with some customers.  These can both create cash flow difficulties and be time consuming.
We understand that to maximise the chances of recovering your debt and accrued interest, you need to act quickly and efficiently.  We work with you to provide a specialist debt collection and recovery service offering an effective and tailor-made approach to meet your requirements, whether you have only a small or a large number of debts.
Small claims
For the undefended recovery of debts our fee will be £300 (£360 including Vat) plus court fees and court fees on execution, for straightforward cases of no more than £10,000 ("small claims") where full and detailed information is provided at the outset and no representation at court is required.
By way of an estimate, the work involved for this firm in dealing with these small claims, excluding and subject to the time taken by third parties such as the debtor and the courts, could take between 2 to 4 months to be involved in correspondence with the debtor and a further 2 to 3 weeks for proceedings to be issued at court, by drafting and sending to court the relevant papers.
Upon getting a judgment, within a week of receiving full instructions we can arrange for execution of judgment to be commenced.
The entire process, if all goes smoothly and including time spent by all parties including the court and court enforcement officers, could take between 3 (if court proceedings are not required) to 12 months in total.
Other, more valuable, defended claims
For debts in excess of £10,000 we will provide full representation charged at our hourly rate of £295 (£354 including VAT).
Depending on the difficulty of each case, it is conceivable, but not always the case, that the legal costs and expenses involved could be as much or proportionately large compared with the sum that is subject to the claim. It is important that we look at the proportionality and cost-effectiveness of bringing such a claim with you at the outset, and as to whether or not your debtor can pay the sum sought and your reasonable legal costs. It is also worth remembering that the losing party is likely to have to pay the reasonable costs of the winning party, and the costs of represented parties are usually about the same. These are all factors that require careful consideration at the outset.
More valuable claims of this sort could take between 3 and 20 months to resolve, depending on their complexity: more complex claims could cost more and take more time to resolve.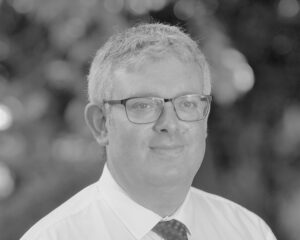 Angelo Micciche
Solicitor
Angelo is an experienced solicitor who practises in a wide range of litigation, with over 20 years' experience. He was brought up, educated and trained as a solicitor in Falmouth. Angelo provides pragmatic and cost-effective advice of high quality, which he delivers in an approachable style. His additional specialism is in disputed probate, wills, inheritances and trusts. He is a full member of the Society of Trust and Estate Practitioners (STEP) and the Association of Contested Trust and Probate Specialists (ACTAPS) and has the STEP Advanced Certificate in Trust Disputes.
Department
Dispute Resolution | Probates, Wills & Trusts
Testimonials
'Receptionists charming.'
'Easy to get to.'
'Stay the way you are.'
'The service was excellent and the outcome fair.'
'The service from Peter was absolutely first class and the best we have ever encountered.'
'I have used your services may times before and joined with the merger from Reginald Rogers.'
Various