WELCOME TO HINE DOWNING YOUR PERSONAL SOLICITOR IN FALMOUTH
Get in touch
Dispute resolution
We are pleased to offer a free half-hour initial appointment for all civil dispute and employment matters.  In the appointment you can expect to receive basic information to help you decide whether to take matters further.  You will not receive legal advice tailored to your particular problem.
Should you decide to instruct us to deal with your matter, we can then advise on costs, timescale and your prospects of success.
Call us on 01326 316655 or email us for an appointment.
We seek to resolve disputes in a cost-effective way using mediation, adjudication and other forms of dispute resolution.  We will steer you through the legal process efficiently and effectively.
We advise and act for clients in civil disputes including claims relating to wills and estates, contract, property, landlord and tenant,  possession proceedings and we act for employers and employees in relation to settlement agreements.
Raised awareness of rights and entitlements has prompted a dramatic increase in the number of contentious probate cases going to court in recent years. Wills can be validly contested, provided that there are certain prescribed circumstances.
For more information regarding disputed probate, wills, inheritances and trusts, please click  here.
Weighing the Costs
Before we begin work on your behalf and as the case progresses, we will give clear and frank advice about  the merits of your claim and the chances of success. We will help you weigh this against the likely level of legal charges and expenses and any other concerns that you may have regarding your case. We strive on finding the best way to resolve the matter as efficiently and inexpensively as possible.
Our Approach
Many disputes and claims can be resolved effectively out of Court and we will consider with you the options available including mediation and other forms of alternative dispute resolution, in addition Legal Expenses Insurance or conditional fee agreement, 'no win, no fee', may sometimes be available.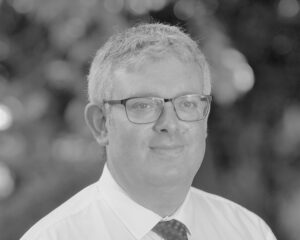 Angelo Micciche
Solicitor
Angelo is an experienced solicitor who practises in a wide range of litigation, with over 20 years' experience. He was brought up, educated and trained as a solicitor in Falmouth. Angelo provides pragmatic and cost-effective advice of high quality, which he delivers in an approachable style. His additional specialism is in disputed probate, wills, inheritances and trusts. He is a full member of the Society of Trust and Estate Practitioners (STEP) and the Association of Contested Trust and Probate Specialists (ACTAPS) and has the STEP Advanced Certificate in Trust Disputes.
Department
Dispute Resolution | Probates, Wills & Trusts
Testimonials
'Receptionists charming.'
'Easy to get to.'
'Stay the way you are.'
'The service was excellent and the outcome fair.'
'The service from Peter was absolutely first class and the best we have ever encountered.'
'I have used your services may times before and joined with the merger from Reginald Rogers.'
Various