WELCOME TO HINE DOWNING YOUR PERSONAL SOLICITOR IN FALMOUTH
Get in touch
Disputed Probate, Wills, Inheritances and Trusts
Raised awareness of rights and entitlements has prompted a dramatic increase in the number of contentious probate cases going to court in recent years.
This is just the tip of the iceberg, as most claims concerning wills are resolved between the parties without a full court-room battle.
Wills can be validly challenged, provided there are certain prescribed circumstances.   In essence, they fall into two categories – whether the will is valid, or whether the claimant is entitled to financial provision or recompense from the estate.
Whilst there might be a claim if it can be shown that the document itself is technically defective, the more common complaint stems from how the will came about.
One such concern might be that the deceased did not have the mental capacity necessary to make a valid will. This could be the result of frailty or mental illness, or because of any medication being taken at the time the will was completed.
A will might also be invalid if it can be shown that there were suspicious circumstances surrounding its creation, or that some other person had subjected the deceased to undue influence, or had 'poisoned' his or her mind.
Another concern can be that the terms of a will do not take care of someone who could reasonably expect to be provided for; or that such a person has a just interest in the estate.
Whether someone is entitled to "reasonable financial provision" depends on their relationship with the deceased, and the nature of that relationship before he or she passed away.
It must be shown that the deceased was under a duty to provide for a person but has not done so.  "Just interest" claims protect all those who have had dealings with the deceased and have acted to their own detriment. There is a strict time limit to issue a claim of 6 months from grant of probate or letters of administration. Claims to rectify a will have the same time limit.
If there are suspicions or concerns surrounding a will, or if a person feels they should have been provided for in some way, then the first step is to seek legal advice, to discuss the merits of any claim, and to find a way of resolving the matter as quickly and inexpensively as possible.
We also advise in disputes involving executors and trustees, challenges to deathbed gifts and professional negligence claims against will writers and solicitors in respect of will drafting or administration.
Our team includes a full member of the Society of Trust and Estate Practitioners (STEP), the Association of Contested Trust and Probate Specialists (ACTAPS) and a holder of the STEP Advanced Certificate for Trust Disputes. These enhanced qualifications increase your chances of a successful outcome in any dispute.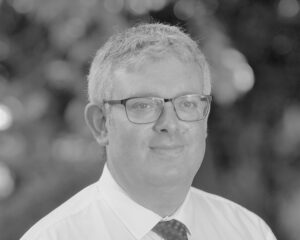 Angelo Micciche
Solicitor
Angelo is an experienced solicitor who practises in a wide range of litigation, with over 20 years' experience. He was brought up, educated and trained as a solicitor in Falmouth. Angelo provides pragmatic and cost-effective advice of high quality, which he delivers in an approachable style. His additional specialism is in disputed probate, wills, inheritances and trusts. He is a full member of the Society of Trust and Estate Practitioners (STEP) and the Association of Contested Trust and Probate Specialists (ACTAPS) and has the STEP Advanced Certificate in Trust Disputes.
Department
Dispute Resolution | Probates, Wills & Trusts
Testimonials
'Receptionists charming.'
'Easy to get to.'
'Stay the way you are.'
'The service was excellent and the outcome fair.'
'The service from Peter was absolutely first class and the best we have ever encountered.'
'I have used your services may times before and joined with the merger from Reginald Rogers.'
Various