WELCOME TO HINE DOWNING YOUR PERSONAL SOLICITOR IN FALMOUTH
Get in touch
Here at Hine Downing we are able to advise employers on all aspects of employment law including:
Redundancies
Workplace Disputes
Disciplinary procedures
Settlement agreements
We can provide an estimate of pricing for the above services on request.
We act for businesses defending Employment Tribunal claims for unfair or wrongful dismissal. In relation to these services, our charges as required by the SRA Transparency Rules are set out below:
OUR CHARGES
The cost of us advising and representing you in a claim before the Tribunal are priced on our hourly rates currently £310 plus VAT for Angelo Micciche, a solicitor with over 24 years of experience.
For the following types of case the total costs comprising our fees and disbursements (referred to below) would generally range as follows:
Simple case: £5,500 – £11,000 +VAT
Medium complexity case: £11,000 – £22,000 +VAT
High complexity case: £22,000 – £33,000 +VAT
These are estimates only and we can provide more specific pricing advice once we have further information about your personal circumstances.
If a final hearing is attended then advocacy will be provided by a Barrister. Generally we would allow 1-10 days depending on the complexity of your case.
We charge £400 plus VAT to advise on a settlement agreement, although normally the employer contributes towards this sum.
DISBURSEMENTS
Disbursements are costs related to your matter that are payable to third parties.  An example is Barrister's fees, however the Tribunal does not levy a fee.
Barrister's fees for attending a Final Hearing generally vary between £1,500 to £3,000 + VAT per day depending on their experience. We also use Barristers for Preliminary Hearings.
KEY STAGES
The fees set out above include all of the work in relation to the following key stages of a claim:
Assessing and advising you on the claim against you, advising you on the merits, prospects and likely outcomes;
Drafting and filing your response to the claim, preparing and submitting to the Tribunal the
Response Form which sets out the factual detail and legal basis for your reply to the claim;
Preliminary Hearing: Preparing for and attending a preliminary hearing before the Tribunal;
Document disclosure and bundling: Exchanging documents with the Claimant and agreeing and preparing the bundle of documents for the Tribunal;
Witness statements: Preparing and agreeing witness statements as appropriate;
Documents for Final Hearing: Drafting and agreeing all necessary documents;
Final Hearing: Preparing for and attending the final hearing of the case before the Tribunal, preparing all necessary papers for presentation of the case by the chosen Barrister;
Settlement: Exploring and negotiating settlement options throughout the process.
HOW LONG WILL THE MATTER TAKE
If a settlement is reached before a claim is issued, your case is likely to take 4-6 weeks. If your claim proceeds to a Final Hearing, your case may take 4-12 months.
We will be able to provide more specific pricing information and a more accurate timescale as the matter progresses.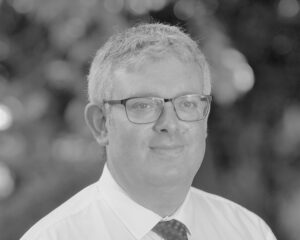 Angelo Micciche
Solicitor
Angelo is an experienced solicitor who practises in a wide range of litigation, with over 20 years' experience. He was brought up, educated and trained as a solicitor in Falmouth. Angelo provides pragmatic and cost-effective advice of high quality, which he delivers in an approachable style. His additional specialism is in disputed probate, wills, inheritances and trusts. He is a full member of the Society of Trust and Estate Practitioners (STEP) and the Association of Contested Trust and Probate Specialists (ACTAPS) and has the STEP Advanced Certificate in Trust Disputes.
Department
Dispute Resolution | Probates, Wills & Trusts
Testimonials
'Receptionists charming.'
'Easy to get to.'
'Stay the way you are.'
'The service was excellent and the outcome fair.'
'The service from Peter was absolutely first class and the best we have ever encountered.'
'I have used your services may times before and joined with the merger from Reginald Rogers.'
Various