Divorce Case Brings New Interpretation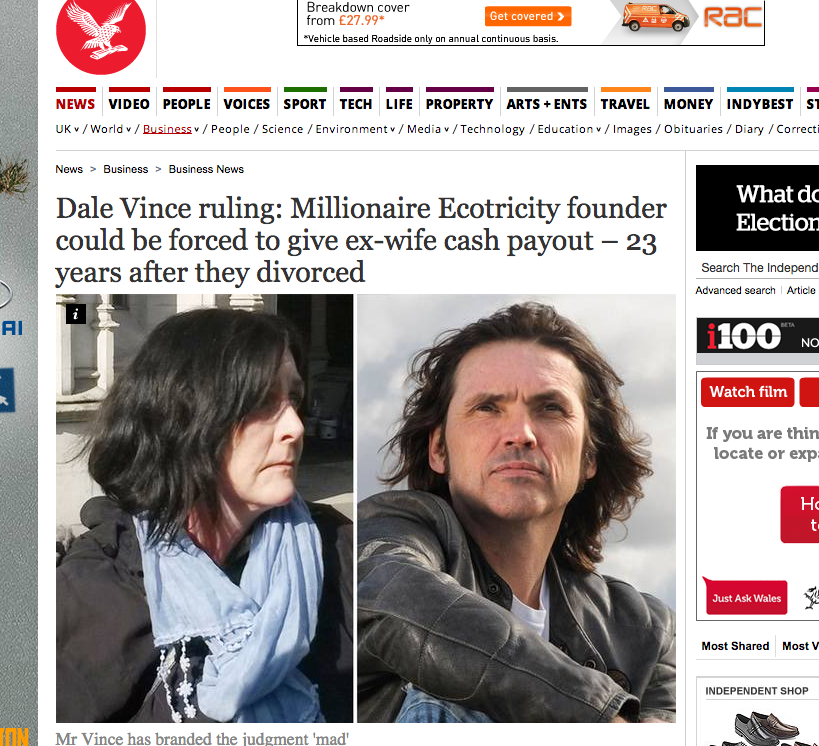 Debate surrounding a recent ruling in the Supreme Court. It is always advisable to seek advice from a Solicitor about Financial matters when divorcing even when there are no assets to be divided – because you never know what is around the corner, as the Dale Vince case shows.
For more information on the case in question, click here to see the full article in The Independent.
For further information contact Kerys Deavin or Lianne Costin on 01326 316655.