Doing our bit for Sustainability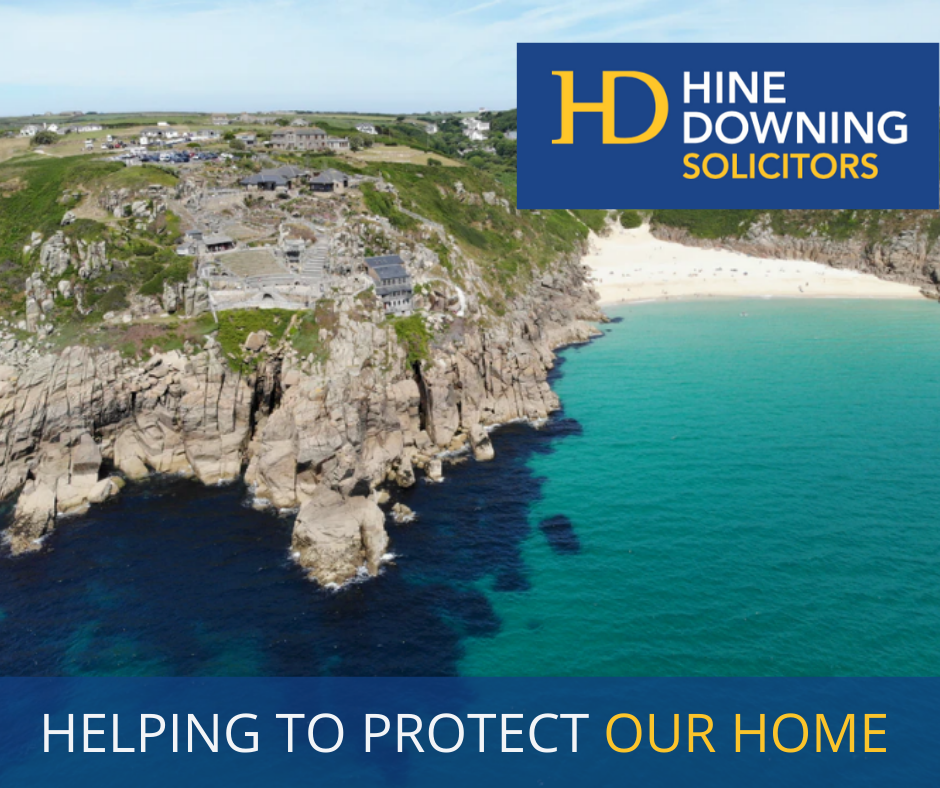 This week we were a headline sponsor for Cornwall's Chamber of Commerce Sustainable Growth Conference, which welcomed a host of incredible speakers leading the way in the business world for a more sustainable future. At Hine Downing we are committed to keeping the beauty of Cornwall, sustaining local businesses and maintaining the health of the local community. Our aim is to support businesses and individuals in Cornwall to make the best decisions for their needs, whilst accounting for the environmental impacts of such decisions. There are a number of ways that the correct legal advice can help you as a business or individual be more sustainable in the decisions you make:
Installing Renewables:
Many land and property owners are making a move towards sustainability by including renewable electricity generators on their land or buildings. These renewable hubs make an important contribution to the future of clean fuel and are an added income stream for many as well.  We are able to assist with the legal issues surrounding such investments that may arise. For example, planning consent and any legal restrictions to what can be placed on your land, rights of way that may be affected, advice on the legal contracts between you and the energy company and consideration of the future of your land and any subsequent complications that may arise should you decide to sell the property. It is important to seek legal advice on these matters before you enter into any contracts to ensure that you are protected for the present and the future.
Land surveying for purchase or building:
Cornwall has a unique set of challenges that can arise when purchasing homes or developing land; not least the mining legacy. In addition, with the threat of global warming, we are also seeing an increase in issues surrounding flood plains which needs to be considered when purchasing or developing property. An experienced local solicitor will be able to assist with these things through the conveyancing process.
It is also becoming more and more important that sustainability is taken into account through the planning process for development of new or existing homes. Advice on these things is vital to ensure you are legally protected for now and into the future. From planning consent to legal contracts with external contractors, getting the right legal advice is vital to ensure a sustainable investment for your property and future.
Rights of way and property boundaries
Rights of way can be tricky to navigate legally and can impact the local environment substantially if misused. They can also be a barrier to introducing sustainable practices to your property as they may be impeded by long-standing rights of way or boundary disputes. Whilst these obstacles can be tricky to overcome, it is important to get the appropriate legal advice in order to see the options you have for proceeding with your sustainability goals.
At Hine Downing we are committed to helping the local community in their endeavors to become more sustainable. We are able to offer a range of services to help businesses and individuals make changes that will positively impact the environment. If you want to see how we can help you with your move to becoming more sustainable, contact us today and see how we can help: general@hinedowning.com