Fond Farewell to David Toseland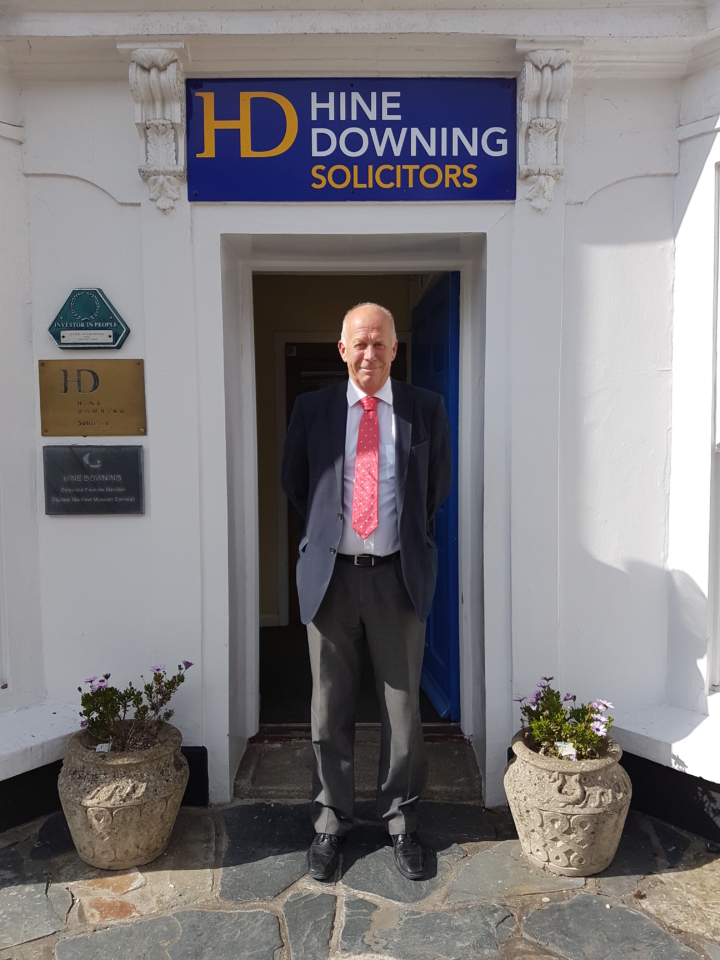 One of Cornwall's most respected and popular residential property conveyancers has retired from Falmouth-based law-firm Hine Downing after 46 years.
Over his long career David Toseland has helped thousands of people move home, with many clients returning time and again for his straightforward, reassuring and plain-dealing approach to conveyancing work.
"David is in many ways unique," says Hine Downing Partner John Lowry. "His good humour, hard work and loyalty to this firm have been exceptional and he will be sorely missed. However, in true Tosey style he has already declared himself available for any future socials the firm organises."
Like many in the Hine Downing team, David is an accomplished sportsman, playing cricket for Cornwall and his home team of Falmouth and football for Mawnan FC. It was through Falmouth Cricket Club that he knew the late Nick Barrington, who gave him his first and only job 46 years ago when the law firm was called Hine, Stonehouse and Barrington.
"Hine Downing has been like a second family to me and Nick was like a second father," says David. "I will miss the camaraderie and friendship in the office and I'm already finding it very strange being so quiet – all my working life has been spent talking with people!"
Hine Downing's residential conveyancing team is led by Partner Peter Stonehouse with Louise Eslick, Karen Wright and Donna Dickinson, who started her career as David Toseland's legal secretary and has worked her way through with the firm's support to paralegal and then Conveyancing Executive.
David himself is looking forward to spending more quality time with his wife Sue and the family – and devoting some of his retirement to voluntary work. His on-going involvement with Falmouth Cricket Club and Mawnan Football Club will keep him firmly in touch with Hine Downing and the wider local community.
For more information on the work of Hine Downing please visit www.hinedowning.com or call John Lowry 01326 316655 or email general@hinedowning.com  .