Hine Downing's loss to be Sealed Knot's gain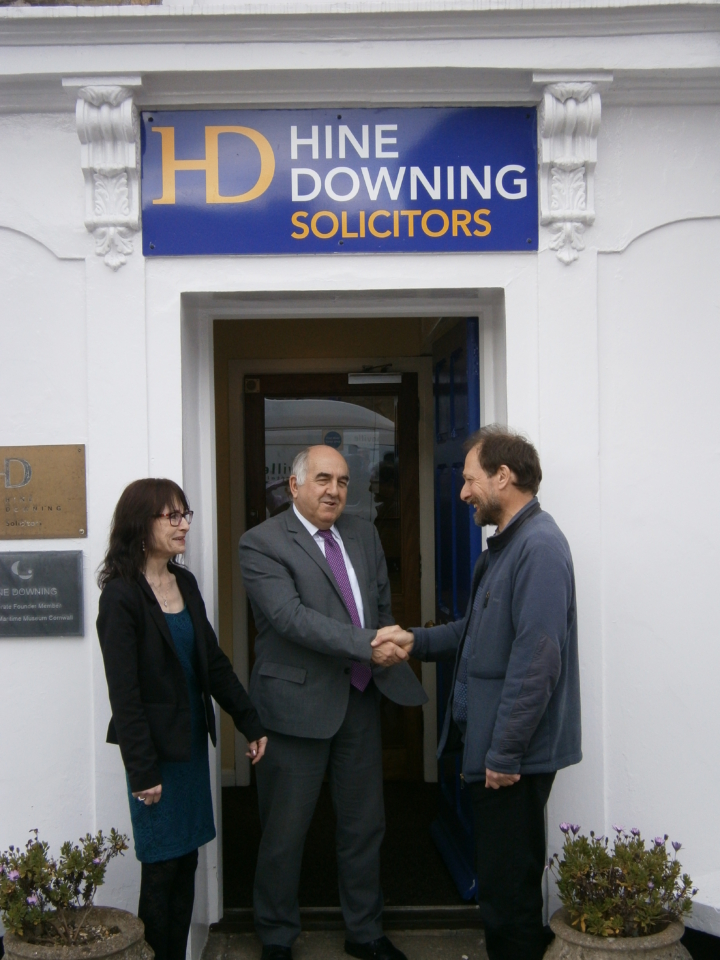 The retirement of Hine Downing Solicitors' stalwart Richard Milner will see him resuming his other passions: brewing fine beer and battling Roundheads as a Royalist dragoon in the English Civil War.
Richard, known as Dick, will be swapping a lifetime of financial expertise – which has benefitted hundreds of the leading Cornish law firm's clients over the past eighteen years – for voluntary work with Treen's Brewery in Ponsanooth…and a replica black powder musket with the historical re-enactment charity The Sealed Knot.
Dick joined Falmouth-based Hine Downing's Private Client team after almost thirty years of working with Barclays Bank in branches across the West Country. He trained in-house with the firm's support, specialising in the drafting of Wills, the administration of estates, Powers of Attorney, trusts, tax and Court of Protection applications. He studied and passed the examinations to become a member of the Association of Taxation Technicians and has been helping clients with the completion of their personal tax returns.
"Dick has been an invaluable help to our clients through the years and he's a solid, reliable, good man – quietly efficient in everything he does," says Hine Downing Partner Roger Stephens. "As we wish him well for his retirement, we're also delighted to be welcoming in a new colleague to our private client team – Chartered Legal Executive Teresa Andrew."
Dick adds, "I've thoroughly enjoyed my time with Hine Downing – meeting and helping people through my work, some of whom have gone on to become good friends. I've been working solidly for the last forty five years – just a little longer than I've been a member of The Sealed Knot – so now I aim to spend some of my free time playing a more active role with them."
For almost four decades Dick has been Treasurer of the Plymouth-based Prince Maurice Regiment of The Sealed Knot, an English historical association and charity, dedicated to costumed re-enactment of battles and events surrounding the English Civil War.
As well as getting more involved in events and "musters" up and down the country, he is also a volunteer brewer at Treen's Brewery – nurturing his lifelong passion for Real Ale.
And when he is not brewing or battling, Dick can be found out on the South West Coastal Path combining his love of walking with Geocaching – using to good effect his new GPS device given to him by Hine Downing as a retirement gift.