Tall ship race supported by Hine Downing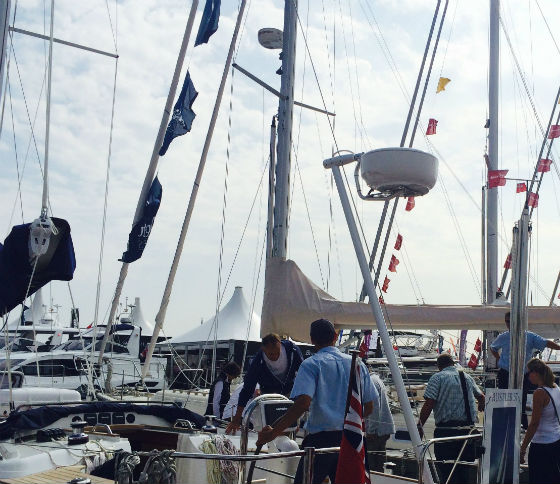 1 November 2013
As a Falmouth law-firm with historic links to the great days of sail, Hine Downing was a significant sponsor of the 2014 Falmouth to Royal Greenwich Tall Ships Regatta.
Two of Hine Downing's partners, John Lowry and William Richards, can trace family heritage in pilotage right through the 18th, 19th and 20th centuries when these great vessels were calling on a daily basis into Falmouth Harbour, returning from their voyages around the world and when the phrase "Falmouth for Orders" was commonplace.
"Several of us within Hine Downing have the sea in our blood," says John Lowry, "and in the case of William and I – our forefathers were Falmouth Pilots. In the days of sail they would have been responsible for guiding these magnificent vessels safely in and out of harbour – and while we don't have to do anything quite so risky these days it's a pleasure to be fully involved as sponsors of this tremendous event."
Hine Downing already supports a number of important community sporting and cultural activities in Falmouth ranging from The Poly, the National Maritime Museum Cornwall and Falmouth Art Gallery to Falmouth Cricket, Rugby and Football Clubs – as well as the Henri-Lloyd Falmouth Week and other major sailing events on Falmouth's nautical calendar.
The firm now joined the major sponsors of the Falmouth to Royal Greenwich Tall Ships Regatta 2014 which started in Falmouth from 28th to 31st August, with up to 30 training vessels and tall ships from around the world gathering for four days of festivities, before taking part in four days of competitive racing and heading to the finish port, Royal Greenwich.
John Hick, Falmouth Chairman of the Regatta added, "We are delighted to welcome Hine Downing as an Event Sponsor. The 2014 Regatta fits the company's ethos of supporting the maritime traditions of the town and is an ideal way to demonstrate commitment to the community. We look forward to working together on this exciting event."