Hine Downing at RNAS Culdrose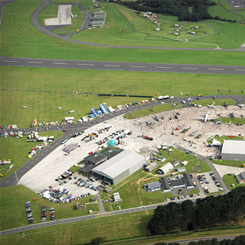 From 7th July, Hine Downing Solicitors will be holding Legal Services and Financial Advice clinics on the RNAS base. We are renting a room, S152 next to Londis in the Mall. Starting on 7th July 2015, we will have lawyers in attendance every Tuesday, whilst our associated Financial Services firm will be holding Financial Advice clinics in the same room every alternate Wednesday, starting 8th July.
Hine Downing Solicitors are based in Falmouth, but we recognise that it can be difficult for many service personnel to get to see a lawyer or a financial adviser and we hope to provide RNAS with a facility to assist those with issues for which Legal or Financial support may be appropriate.
Initially, the lawyers will be focused upon Family and Children matters, but will be able to put people needing other types of assistance into contact with a specialist in the relevant field. Depending on demand, we will have other solicitors attend the clinic room.
We offer a free 30 minute consultation and a 10% discount off fixed-fee family matters,
You do not need to make an appointment; our staff will be onsite all day from 09:00 to 17:00 on opening days so you can just drop in, though it may save you waiting time if you do book an appointment. Just call 01326 316655 for a Legal appointment, or 01326 319081 for a Financial Services appointment.
Our Financial Services Firm, Hine Downing Financial Services (HDFS) is an independent financial advice company, authorised and regulated by the Financial Conduct Authority, No. 229752
Hine Downing Solicitors are authorised and regulated by the Solicitors Regulation Authority, No 597318.