Our office is closed but business continues as usual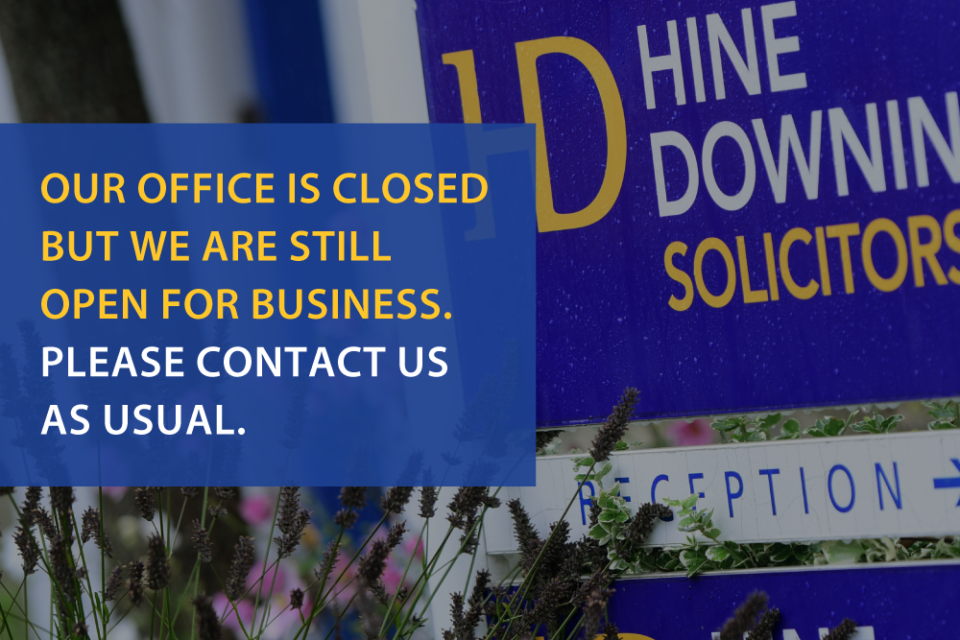 In line with government guidelines and in order to keep everyone safe, the Hine Downing office is now closed. However, we are still open for business and have a dedicated team working remotely. We would like to reassure you that we are still available and able to continue to provide you with ongoing support and much needed advice in this unprecedented time.
Appointments
Rather than meeting in person we can organise a conversation over the phone. If you wish to rearrange your appointment or book a phone consultation, please contact us on 01326 316655 or email us at general@hinedowning.com.
As things are changing daily, we will keep up to date with the latest developments and advice and change our policies as required to keep everyone safe. However, we want to reiterate that you can still access our support and advice as needed.
Thank you for your continued patience and understanding during this time. If you want to find out more about the current guidance for staying safe during this time, please follow the below links:
NHS –    www.nhs.uk/conditions/coronavirus-covid-19
Government –    www.gov.uk/guidance/coronavirus-covid-19-information-for-the-public
We would like to wish all our clients the best of health and hope everyone is staying safe and well in this current climate.